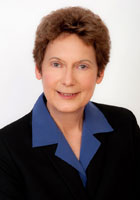 Terri Wood, Trial Attorney
Terri Wood started practicing law in 1982 as a public defender in the Florida Keys. There she won her first murder trial during her first year of practice. She moved to Eugene, Oregon, in 1988, and soon won her first murder trial here. A few years later she defended paroled double-murderer Russell Obremski on child sex abuse charges, winning "not guilty" verdicts on all counts.
Between 1992 and 1998, Ms. Wood devoted much of her practice to death penalty litigation, where she acquired extensive experience in the forensic sciences, and in police investigation and interrogation techniques.
Since 1998, Ms. Wood's practice has focused on defending people accused of major felony crimes in federal and state courts, including many drug trafficking and conspiracy cases. Over the years, she has lectured on criminal defense topics at legal seminars and at the University of Oregon.
She continues to successfully defend clients throughout Oregon, and remains "AV" listed in Martindale Hubble, the highest rank in this attorney peer-review rating system. Selected by fellow attorneys for demonstrated legal excellence in criminal defense, Ms. Wood is listed in The Best Lawyers in America . She is a member of the American Trial Lawyers Association, and continues to be ranked by her peers as an Oregon "Super Lawyer". Before becoming a lawyer, Ms. Wood worked as an award-winning journalist for the New York Times chain Florida newspapers.
---
Read What Clients, Their Families, And Jurors Are Saying:
"To hear those words 'not guilty' on all counts was the best 2 words ever!! You literally saved my son's life. Thank you with all my heart!"
"I believe you did an awesome job. Thank you for being nice, compassionate, and hopeful."
"Your diligence, creativity, negotiation skills and determination to assure me the best possible outcome in a case that threatened me with dire consequences were all more than I could have possibly hoped for."
"Thank you for your kindness, your understanding of us and belief in yourself. Because of your team and your leadership you have changed a life and a family forever."
"I doubt that this happens very often but I felt compelled, being one of the 12 jurors, to write you because I was impressed with your attention to detail, your demeanor, and clarity. You have my recommendation as a fine defense lawyer."
"I was on the jury and I must applaud you. Thank you for doing such good work — you did a truly great job."
"I can't thank you enough for all of your hard work. I won't let you or myself down. I hope you won't mind if I write once in awhile to keep you updated.")
"My sincerest thanks to you and your team for your personal care and professional expertise you provided for [our son]. I am really glad that [our son] had Terri Wood working for him, or he would have been sent to prison for a long, long time."
"Thank you very much for resolving [our son's] case with such a favorable outcome. As you can imagine, it was a very stressful ordeal for me and my husband, as well as [our son], and we felt very fortunate to have you on our side."
"Through your expert representation, attention to detail and knowledgeable counsel, you were able to get our family through what seemed like a desperate situation. We are truly thankful."
"Terri—hard to put into words—you are one in a million and truly made me feel like I had someone on my side."
"I'm grateful for your exceptional work and nonjudgemental approach and candor as you helped me"
"We would like to thank you for all the hours you put into [our son-in-law's] case. You've put our family back together, and we will always be forever grateful to you."
---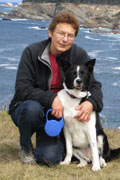 To view Selected Case Experience click here
To view Resume click here.