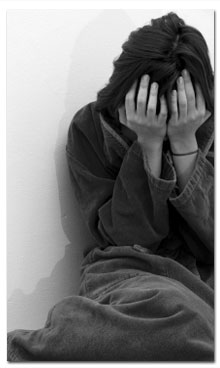 Oregon Sex Crimes Defense Lawyer: Sex Abuse, Child Sex Abuse, Rape, Sodomy Charges
Your Freedom And Reputation Deserve The Best Defense
Oregon law criminalizes a wide range of sex-related conduct, including rape, sodomy, sexual penetration, sex abuse, incest, child pornography, prostitution, and contributing to the sexual delinquency of a minor. Some sexual offenses are misdemeanors, punishable by local jail time and probation. Most sex crimes in Oregon are felonies, with penalties ranging from probation, prison, "Measure 11" minimum mandatory prison sentences , and for certain repeat offenders, mandatory life imprisonment, under ORS 137.719.
Virtually all sex-related crimes, including misdemeanors, require the convicted offender to register as a sex offender and most offenders face life-long registration.
Attorney Terri Wood has successfully defended people charged with sexual assault crimes against child and adult complainants, ranging from misdemeanor sex abuse to first–degree rape, since 1989 in Oregon. She has won "not guilty" verdicts at trial in a number of these cases, including the high-profile prosecution against paroled double-murderer Russell Obremski on multiple counts of child sexual assault charges. She has also defended Federal Child Pornography charges. For more information, call her at (541) 484-4171. Rest assured that if you must leave a message, your call will be returned by Attorney Wood, not a receptionist or associate. Personalized attention to you and your case is guaranteed.
Sex Crime Defense Requires Specialized Knowledge Of The Law
Successful defense of sex-related crimes—and particularly those involving children—increases with the attorney's expertise in the legal issues that are unique to these types of cases. Because the stakes are so high, it is vital to attack the prosecution's case from every angle:
Make sure the legal issues in your case are evaluated by an attorney whose abilities have been judged excellent by her peers. Terri Wood has earned the top grade of "AV" in the nationally-recognized attorney rating service of Martindale-Hubble , and is listed in "Best Lawyers in America," and Oregon "Super Lawyers" . She is ranked among the "Top 100 Trial Attorneys" in Oregon by the National Trial Lawyers Association. With your freedom at stake, don't settle for less.
Using Science In Defense Of Sexual Assault Crimes
Defense of sex-related crimes often benefits from employing forensic experts to challenge the State's evidence of guilt. Attorney Wood has worked with experts in DNA, trace evidence, forensic medicine and psychology, and criminal profiling , in mounting defenses against sexual abuse and assault charges. The best defense is a strong offense.
Defense of child sex abuse, as well as rape or sodomy charges involving adults, often means doing battle in court with the State's CSI experts, and claimed experts in diagnosing and investigating child sexual abuse. Attorney Wood is highly skilled in cross-examining the State's experts in these fields, from conducting numerous trials of cases involving sex crimes. She also brings years of experience gained from Crime Scene Investigation experts while fighting death penalty cases, some involving sexual homicides and serial rapists, to the defense of sex crimes cases.
Negotiate With Knowledge And Experience
Terri Wood is skilled in negotiating sex crimes cases, when other lines of defense prove unavailable. She has worked with sex offender evaluators and treatment providers to seek reduced sentences for her clients. Attorney Wood has earned a reputation as a caring, compassionate advocate, who will work tirelessly to achieve the best possible outcome for each client. Call her today at (541) 484-4171, to discuss your options. She will fight 100% for you.